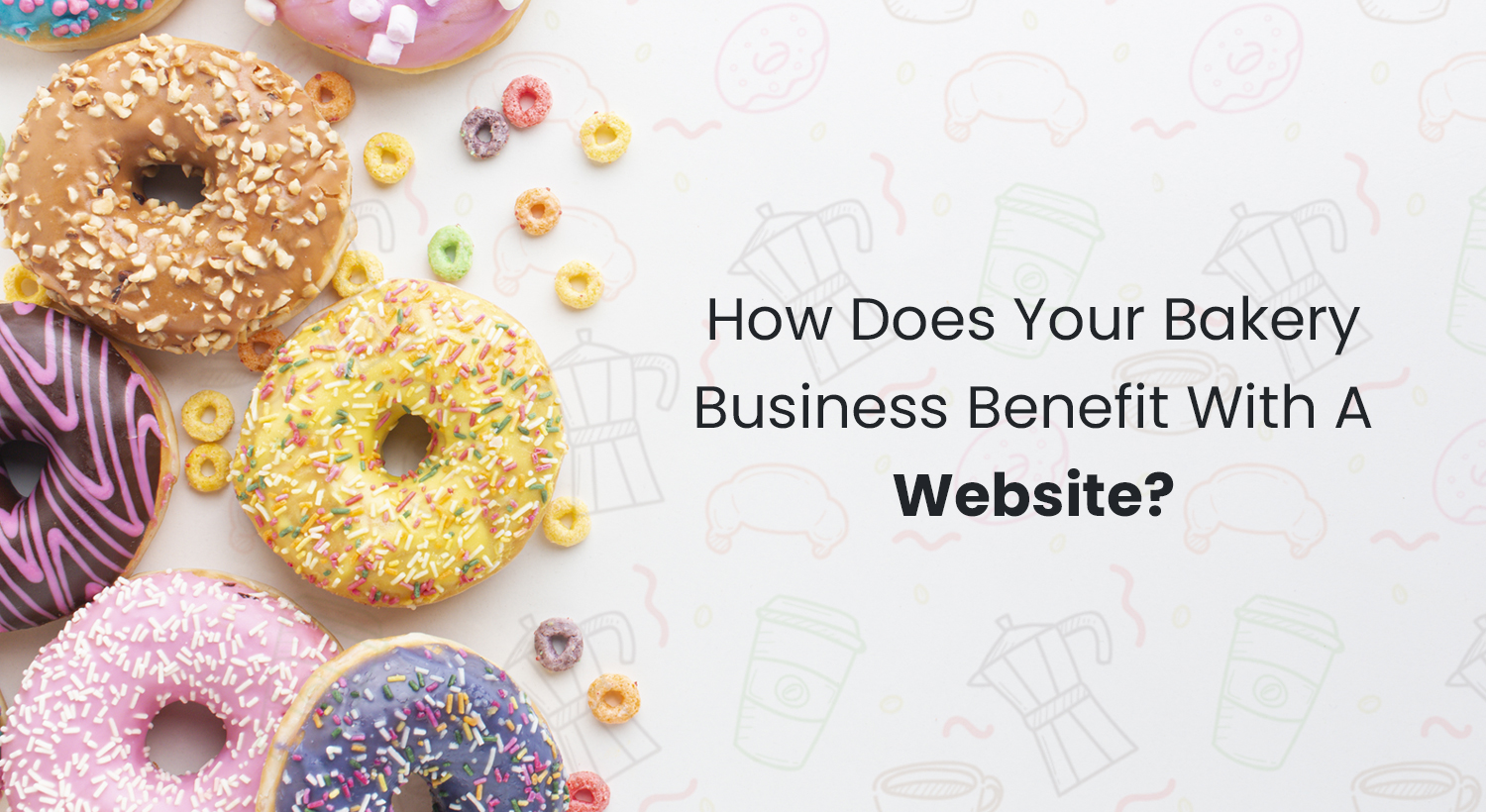 Previously, individuals had a fondness for eating fried foods. But times have changed, and people's tastes are shifting toward baked products such as biscuits, buns, bagels, pastries, cakes, cookies, pies, cheesecakes, chocolates, sweet rolls, doughnuts, and danish. People's growing liking implies that bakeries' sales will increase.
In today's changing landscape, bakeries can no longer solely rely on showcasing mouthwatering desserts in acrylic boxes to attract foot traffic and make sales. They must move out of their horizons and grasp the value of having a website for their business. If you don't know the answer to the question, "Why is it vital to have a website for your baking business?" then today's web-post will be very useful to you.
Extend your reach
Having a physical store can only help you generate foot traffic. Such traffic is often sourced from geographically restricted areas. Having a website may help your company reach a larger audience over a longer horizon.
Having a website has numerous benefits, but not having one might be detrimental to your business. Having a website is not only necessary to attract new customers; rather it is necessary for maintaining your current clientele.
Expand The Scale Of The Business 
Instead of having a simple website, you can consider having an eCommerce website which will allow you to sell baked goods online. You can target multiple areas through it.
An eCommerce website allows you to collect the orders online and make your products accessible to those who can't visit you.
We Don't Know If 4th Wave Is On The Way 
The worldwide pandemic's last three waves were utterly unanticipated. Nobody had ever envisaged that anyone would ever have to deal with them. But that did happen. And all businesses throughout the world experienced a constant drop. However, many of them were able to survive because they had a website and knowledge of how to use it smartly. Those that did not have a website, on the other hand, noticed a significant drop.
Our businesses had already suffered enough, and we cannot allow this to happen again. As a result, we must have a strategy in place to meet our businesses' demands during challenging times. Such strategies require a website and a dependable SEO firm to assist you acquire organic traffic from your website.
You Can Let People Know About You
There are a lot of informative points that we wish to tell our audience like:
Opening & Closing Timings
Location of the Bakery
Contact Details: Contact Number, Social Media Handles & Email Address
If you do not have a website, it would be difficult for you to let people know about you. Then, you may have to get the pamphlets or the flyers printed which will have the required information on them.
Inexpensive Way To Advertise 
Get it designed and let it run on SEO rails to see the magic of profits.
There is no other way that will be as cost effective & result oriented as it is. One can source a variety of benefits from a website.
Final Comments!
All the successful businesses that are constantly enhancing their scale of growth have a website. If they are attaining 40% of the traffic from the brick and mortar store, then 60% of the traffic is gained from a website. Such is the importance of having a website.