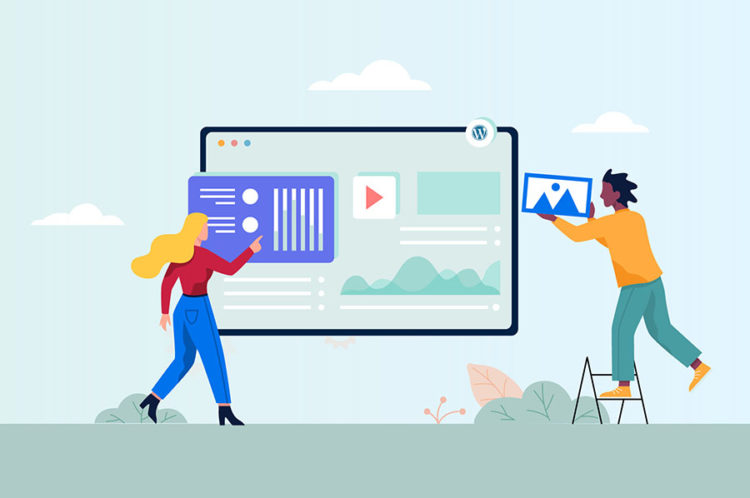 If you're embarking on digital business, then welcome to a world so disguisedly competitive than the one you know. Its competitiveness is only in its inception and if not strategically placed, expect a bombshell down the road. Digital technologies evolve from time to time, and any business decision must be aligned for greater flexibility.
Like any other adventure, it's quite a daunting task to find the right web designer. They almost speak the same language, showcase practically the same things, and possess a tongue that promises heaven and earth. Since websites have become the heart of online business, a sales and marketing channel that is too daring to compromise, the more we see web designers of all faces. It's now up to you to scoop the cream.
What Pertains a Web Design Service?
Web design is a diverse field that is presently more than just crafting attractive websites. Web design considers both aesthetic and technical aspects of a website focused on the needs of a customer. Any competent web designer must design a website with the best user experience, navigation, clear calls to action, and SEO features. They must provide insights about a platform that will work best for a customer
Responsive Design: A responsive design displays satisfactorily on all devices. i.e., from the smallest to the largest. Businesses should highly consider responsive designs since 50% of website traffic comes from mobile devices like smartphones. Responsive web designs are highly adaptable, offering the best user experience to all website users regardless of the device used.
Coding: Modern technology offers smart coding practices like CSS reset, image optimization, and Photoshop, a software to develop visual concepts. Proper code organization helps website development run smoothly.
Site Architecture: Good web designers ensure that the site is easy to navigate, simple, and serves its purpose. Precisely, the site's structure must align with the user's and SEO goals.
Website Speed: Fast loading sites offer users an incredible experience, and Google itself prefers websites that load quickly. Ensuring a load speed that is between 1 to 4 seconds reduces bounce rates and improves SEO results.
Graphics Design: Properly curated graphics impact websites positively by enhancing the aesthetics of a site and communication
Strategic Steps for Sourcing the Best Website Designers
Searching for dependable web designers isn't a piece of cake, but you'll surely enjoy the experience once you find the right one. First and foremost, you've got to decide to work with a web design agency or a freelance web designer? Both options have their pros and cons;
Pros and Cons of Web Design Agencies
Web design agencies have in-house teams and usually work on multiple projects, and this means you will benefit from a pool of expertise. Web design agencies are also, at times, full-service centres and provide a comprehensive range of solutions that stream from web design, development, SEO, eCommerce development to digital marketing. Such agencies have multi-skilled project handlers that follow proper processes and are customer-centred. However, these agencies are expensive and usually offer services in packages.
Freelance Web Designers
Freelancer web designers are a top choice if you have a small project and are quite affordable. Good freelancer web designers are focused on their clients; however, their capabilities differ. Some freelance web designers may possess reliable skills in one area compared to another. Once decided on the type of web designer you wish to work with, here is how to land the best one.
Like any other entrepreneur, you might get references and proposals from web design agencies, but you must be keen on their offers. Explore their potential and portfolio to the core before making a final decision. On a clear note, consider an experienced web designer with a sizeable portfolio. It means that you're drawing from a pool of skillset for your project. Also consider a consultation with the possible web designers and evaluate their quotes and plans carefully. Check out their previous websites and, if possible, try to interact with the website owners.  
Client testimonials are a reliable backbone for your final decision. Contact a few clients and gather their opinions about a designer's skills and capabilities. Assess the portfolio and check out the projects on the search engine to ensure that they are the same projects. If possible, try to get in touch with the former clients themselves and ask them how it was like working with the designer. Try to understand what exactly the designer does.
Keep Your Goals at Fingertips
Websites vary in types, with some being eCommerce websites, educational websites and others entertainment websites. These websites target users, but as an individual, you may have your own goals, including more leads, sales, website traffic, and user experience. Whichever the case, any modern website must ensure that you get more leads, enhance sales, and boost customer retention. Thoroughly communicate your goals to the web designer and ensure that he specializes in your area of interest to help you achieve them.
Proper exchange of ideas is vital for achieving the desired results for your web design project. With that, it's essential to test the web designer's communication skills to help you work efficiently and smoothly. A good web designer considers your suggestions and involves you in the entire designing process to help you get a website that stands out from the competition. If the designer's communication skills prove unreliable, consider finding another alternative. 
 You may love a web designer's work, but his price may put you off. Try to evaluate a web designer's prices to ensure that they are within your range. Some web designers may provide an estimate or a fixed quote after the consultation, but whichever way, there should be no hidden costs. It's quite common for clients to forego working with a designer because of price, which is okay to prevent financial burdens.
Web Design's Quantum Physics
 Web design is a vast field where we find web designers, perhaps doing what they do best. Usually, web designers work with web developers who handle the technical aspects of a site. Altogether, web designers and developers influence the interface's feel, performance and functionality. There are several elements of web design that focus on the front-end of a website. These include the website's aesthetics, navigation, content, interaction and visibility. Combined with those factors, a website's colors, consistency, typography, and simplicity determine the user experience.
 A good website design must provide a user with what he's looking for, and it should be clean and sophisticated. Equipping a website with the latest features like Google Analytics, clear calls to action, and AI chatbots enhances a site's functionality and result in a better user experience. 
Summing It Up 
 Web design is something delicate, yet not complicated, for a unique craft perfect for a business. Graphix (Design Print Web) in New Plymouth specialize in the web-design. Regardless of your project's size, it's pretty necessary to work with a designer who understands your needs and with whom you share a business bond. They must be competent, possess a flair for unique crafts, consider your suggestions and understand a client's industry to provide tailored solutions per business needs and target audience. Settle for something that identifies your brand and empowers your business.